American pop rock band Alive N Kickin's 'Tighter, Tighter' was that cool song playing on the season finale of the Peacock series Mrs. Davis this week — Mrs. Davis, Season 1, Episode 8, "The Final Intercut: So I'm Your Horse".
The song begins playing as Simone and Wiley are riding away on a horse towards the sunset, and then continues playing over the end credits.
Alive N Kickin's 'Tighter, Tighter' came out in June, 1970 on the Roulette Records label, and went on to become the band's biggest ever hit, and is still the track the pop band is associated with today.
At the time, 'Tighter, Tighter' made it to #5 on the U.S. Cash Box Top 100 chart and to #5 on the Billboard Hot 100, as well as charting high in both Australia (at #23) and Canada (#5).
Without any other major success, however, Alive N Kickin officially became a "one hit wonder", which went a long way towards the band breaking up in 1971.
Alive N Kickin did reband in 1976, however, and have been together ever since.
But their line-up nowadays has changed so much, keyboardist Jeff Miller is the only original band member left since singer Pepe Cardona sadly died of cancer in 2020.
Listen to Alive N Kickin's 'Tighter, Tighter' as heard at the end of the season finale of Mrs. Davis on the Spotify player below
You can also watch Alive N Kickin giving a fabulous live performance of  'Tighter, Tighter' live in Queens, New York back in 2013.
The catchy song may be the only hit single the band ever had, but that does not take away from how cool it still is, eh?
As for Mrs. Davis, the series was a huge hit for Peacock and, although there has not been an announcement about a second season yet, millions of fans are definitely hoping for one.
Meanwhile, you can watch every episode of Season 1 now via Peacock.
RELATED: Connie Francis' 'Where the Boys Are' was that fab song playing as the boys try to blow up Mrs. Davis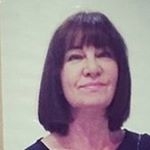 Latest posts by Michelle Topham
(see all)