Canadian singer, songwriter and visual artist Allie X's 'Devil I Know' was the track playing over the credits of the latest episode of the historical comedy drama Dickinson last night — Dickinson, Season 2, Episode 7, "Forever  — is composed of Nows".
Allie X's 'Devil I Know' was released as the lead single from the indie artist's second studio album Cape God, following on from four promotional singles that were released in the preceding months.
Advertising
Cape God itself was released in early February last year via Twin Music and AWAL.
And while several critics mentioned the album did not push the boundaries the way her earlier work had done, Cape God was critically well-liked overall.
Every song on the album, including 'Devil I Know', was written by Allie X (aka Alexandra Hughes) in collaboration with songwriters like James Alan Ghaleb, Simon Wilcox, Leroy Clampitt and producer and songwriter Oscar Görres.
The album itself was based on characters Allie X saw in a documentary about the Massachusetts opioid epidemic.
(continue reading and listen to Allie X's 'Devil I Know' after the music promo from last week's superb episode of Dickinson…)
Listen to Maggie Rogers' 'Light On' from Dickinson, Season 2, Episode 6, "Split the lark"
Advertising
Listen to Allie X's 'Devil I Know' in the official lyrics video. A video with visuals that are simple but stunning, and a good indicator as to why Allie X has made such a name for herself as a visual artist.
And, of course, watch the trailer for last night's episode of Dickinson with that strange scene during the 'water cure' below that, because you just have to watch that scene again.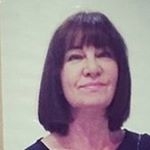 Latest posts by Michelle Topham
(see all)