Indie rock band Amber Run's 'Amen' was that devastatingly sad song playing on the latest episode of 9-1-1: Lone Star yesterday — 9-1-1: Lone Star, Season 3, Episode 8, "In the Unlikely Event of an Emergency".
The song was heard during the scene where the plane Owen and TK are on safely lands, and then in the flashback as TK and Gwyn are arriving in California.
Amber Run's 'Amen' is from the band's four-track EP The Assembly, which came out in May 2018 via Easy Life Records.
Three of the four tracks, including the utterly gorgeous 'Amen', were also released as singles from the EP.
The current line up of Amber Run consists of Joshua Keogh,Tom Sperring and Henry Wyeth.
Related: K7's 'Come Back Baby Come' showed up on 9-1-1: Lone Star and it was fabulous
The band has been together since 2012 when all three, plus previous band members Felix Archer and Will Jones, were students at the University of Nottingham.
A university all five dropped out of when they realized they preferred playing music to studying.
Listen to Amber Run's 'Amen' from 9-1-1: Lone Star in the lyric video and on the indie band's The Assembly EP, and learn more about the band on their official website.
Because isn't this song the loveliest thing? Doesn't that violin kill you? And when he screams "Amen" over and over again, doesn't it just destroy you?
And are those real angels in the magazines?
Oh, is there a heaven? You'd know now you've been
Are those real stars that hang in the sky?
Or are they man-made, a trick of the light?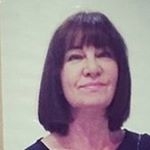 Latest posts by Michelle Topham
(see all)