The popular NBC crime thriller The Blacklist returned last night with its eighth season and, as usual, it kicked off with a lesser known song that was a superb choice for what is likely to be yet another critically-acclaimed and fan-loved season.
That song was Amon Tobin's 'Bridge', a track that was played at the beginning of the first episode — The Blacklist, Season 8, Episode 1, "Roanoke".
Amon Tobin's 'Bridge' is a gorgeous jazz piece from the Brazilian electronic musician and composer's 1998 third studio album Permutation. An album that was released via the British indie record label Ninja Tune.
The album became an enormous success for Tobin and opened up invitations to some of the world's biggest music festivals for the musician, including Coachella and the Montreal Jazz Festival.
It is also an album that references several of filmmaker David Lynch's works and appears to suggest Tobin was greatly influenced by Lynch's work. (article continues below…)
Listen to Sweet's 'The Ballroom Blitz' from The Blacklist, Season 7, Episode 19 — the animated season finale
Listen to Amon Tobin's 'Bridge' as featured on the new season of The Blacklist in the track's official music video below.  The video itself is nothing more than shots of speeding trains, cityscapes, traffic jams, birds and train tracks, occasionally interspersed with colored segments as if they are light reflected from a prism.
The eighth season of The Blacklist starring James Spader and Megan Boone is currently airing on NBC.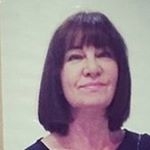 Latest posts by Michelle Topham
(see all)