British singer songwriter and guitarist Anna Calvi had several songs played on the soundtrack of the British crime drama Peaky Blinders, but none more fabulous than Calvi's 'You're Not God', which showed up on Peaky Blinders, Season 6, Episode 1, "Black Day" after also being used on Season 5 of the show.
The eerie song was used on that episode during the opening scenes.
Anna Calvi's 'You're Not God' was written specifically for the soundtrack of Peaky Blinders.
Calvi also wrote the entire score for the fifth season of the show.
That means her music and her songs used on it fit the theme of the hit crime drama perfectly.
RELATED: Listen to Anna Calvi's 'Wish' from the sixth season of Peaky Blinders
Anna Calvi is one of the most-nominated-for-awards in the UK artists in recent years.
She has been nominated for the Mercury Prize three times, the BBC Sound of… award, a UK Festivals award, a Music Producers Guild award (twice, which she won once), and a Brit Award among others.
She has also been awarded a European Border Breakers award.
Listen to Anna Calvi's 'You're Not God' from Peaky Blinders in the video and on the Spotify player, and you will easily be able to hear why.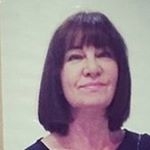 Latest posts by Michelle Topham
(see all)