Swedish folk pop singer songwriter Anna Leone's 'My Soul I' was played on the new episode of the action drama series Station 19 last night — Station 19, Season 4, Episode 2, "Wild World" (the episode aired on November 19th, 2020).
The lovely ballad was heard as Maya asks Carina to move in with her.
Anna Leone's 'My Soul I' is the debut single from the Swedish singer. It was released in September, 2017 and is one of five beautiful tracks on the Stockholm-based singer's EP Wandered Away.
Songs that are captivating, not just because of the gorgeous music, but because Leone's voice is so rich and unusual. Considering that she sounds as if she has lived several other lives before she ever started on her current one.
Leone's music videos too are beautiful as, in all of them, she is wandering around some desolate landscape or cityscape staring directly into the camera with a gaze completely solid and uncompromising.
Self-confidence and self-awareness like that is rare. (article continues below…)
Listen to Sleeping at Last's 'Make You Feel My Love' from Station 19
Now, I have to admit, as a music journalist who is pretty knowledgeable about the European music scene, up until this point I had, strangely, missed Anna Leone completely.
I have now rectified that, however, having already subscribed to her YouTube channel and her Spotify account. Because, Good God, she should be far better known than she is.
After all, she has only released six songs so far and every one of them has a depth and a melancholy you rarely hear.
Listen to Anna Leone's 'My Soul I' from last night's Station 19 in the track's official music video below, and on her debut EP on the Spotify player.
One listen and you will easily understand why the music supervisor of the show chose this track to musically illustrate that lovely scene.
As for Station 19, the Grey's Anatomy spin-off has just kicked off its fourth season on ABC.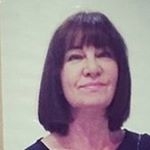 Latest posts by Michelle Topham
(see all)