Sometimes there is a track on a promo for a TV series that stands out far more than the promo or the series itself.
This week, that would be American singer songwriter Anna Nalick's 'Breathe (2AM)', the song that showed up on the Grey's Anatomy, Season 17, Episode 10, promo that was uploaded to YouTube a few hours ago. (Watch below)
In its 17th season, Grey's Anatomy itself is dreary beyond belief at this point, but the show's music supervisor is still choosing stellar music to illustrate the medical drama series.
Anna Nalick's 'Breathe (2AM)' was released in 2004, then re-released in 2005 on her debut studio album Wreck of the Day.
The song itself made it to #4 on the Adult Contemporary chart and to #45 on the Billboard Hot 100 chart. It also charted in Australia, Canada and New Zealand.
The track was eventually certified Gold in the U.S., and became Nalick's first big hit.
(continue reading and listen to 'Breathe (2AM)' after the promo…)
Listen to Sigur Ros's 'Starálfur' from Grey's Anatomy, Season 17. Episode 9
Nalick's album Wreck of the Day was released via Columbia Records. It stayed on the charts for 27 weeks, and was also certified Gold.
Listen to Anna Nalick's 'Breathe (2AM)' as heard on the promo for next week's Grey's Anatomy (watch below) in the song's official music video and on the singer's debut album.
The song is lovely and, more than 15 years after its original release, still stands out as a stellar track.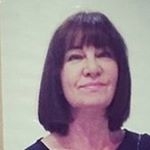 Latest posts by Michelle Topham
(see all)