The fourth episode of season 3 of the Netflix series Dark is as confusing and annoying as much of the rest of the series and, while there were definitely moments in the entire frustrating season where I felt like I should stop watching, the superb songs chosen for the soundtrack were often reasons why I kept coming back.
Songs like that stunningly beautiful track — Asaf Avidan's 'The Labyrinth Song' — which was heard on Dark, Season 3, Episode 4, "Der Ursprung" in the background as we see Jonas and Martha making love.
Asaf Avidan's 'The Labyrinth Song' is from the Israeli folk rock singer's sophomore solo studio album Gold Shadow.
Released in Israel in 2015, Gold Shadow charted in Belgium, France, Germany and Switzerland, but sadly did not make much of an impact in the United States.
That may, however, change when it comes to Asaf Avidan's future releases as, after having 'The Labyrinth Song' appear on the Dark soundtrack, he suddenly seems to be getting a whole legion of new fans.
Avidan's 'The Labyrinth Song' also appears on his 2018 album In a Box II: Acoustic Recordings. An album featuring incredibly raw versions of some of his best and most heart-wrenching songs.
Listen to Asaf Avidan's 'The Labyrinth Song' as featured on Dark in both the original album version and in that gorgeous acoustic version in the music video and both Spotify players below.
You can learn more about Avidan, and watch more of his music videos, on his website.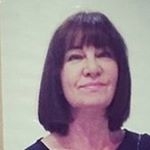 Latest posts by Michelle Topham
(see all)