You have got to love a TV series that plays Audrey Hepburn's 'Moon River' on its soundtrack, as that now iconic song has to be one of the prettiest ever released.
That series, by the way, was the Hulu mini series Nine Perfect Strangers, which played 'Moon River' on Nine Perfect Strangers, Season 1, Episode 7, "Wheels on the Bus" during the scene when Frances is in the sauna, and then sees herself as a young girl.
Hepburn's 'Moon River', of course, was first heard on the now classic movie Breakfast at Tiffany's, in the scene where Holly Golightly (Hepburn) is on a fire escape singing the song while playing a guitar, and is watched by Fred (George Peppard) who hears her as he is trying to write.
The music for the song was written by Henry Mancini with lyrics by Johnny Mercer.
'Moon River' became a roaring success for the actress and for the movie, earning an Academy Award for Best Original Song, as well as two Grammys for Song of the Year and Record of the Year.
Interestingly, this occurred after one movie executive thought the song should be removed from the movie before release as it supposedly "didn't do well with focus groups".
Related: Annie Lennox' 'No More I Love Yous' perfect for the Nine Perfect Strangers soundtrack
Needless, to say Hepburn told him exactly where to shove that suggestion.
'Moon River' has been released by many different artists since then, including Andy Williams for whom it became a somewhat theme song, but it is Audrey Hepburn's version most people love the most.
Listen to Audrey Hepburn's 'Moon River' as heard on Nine Perfect Strangers on the soundtrack of Breakfast at Tiffany's down below.
You can also hear the track and watch Hepburn singing it in the scene in the movie below. Now, wasn't she incredibly lovely?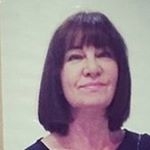 Latest posts by Michelle Topham
(see all)