American boy band Backstreet Boys' 'I Want It That Way' was played on the latest episode of We Are Who We Are last night — We Are Who We Are, Season 1, Episode 6.
The song was heard as Jonathan and Frasier sing it at the restaurant during karaoke.
Backstreet Boys' 'I Want It That Way' was the lead single from the band's third studio album Millennium.
The single went on to make it to the #1 spot in 25 countries and ultimately became Backstreet Boys' most iconic song. The one played at most concerts and the one even non-fans have usually heard.
The 'I Want It That Way' music video that arrived soon after the song release was filmed at LAX and has the boys singing and dancing before they board their plane (yep, it's really that cheesy but, remember, late 90's eh?) (article cont. below)
Listen to Frank Ocean's 'Nikes' from We Are Who We Are, Season 1, Episode 4
Released in 1999, Millennium was also a massive success for the group, spawning them five Grammy Award nominations, four Top 40 singles, and ultimately selling over 40 million copies internationally.
It also made it to #1 in an astounding 18 countries and ended up at #1 on the year-end U.S. Billboard 200 chart in 1999. A year later, and it hit the year-end chart in 2000 at #9.
20 years later, and Millennium is still in the Top 10 of the best-selling albums in the U.S.
In other words, the money Backstreet Boys made on just that one album pretty much set them up for the rest of their lives.
As for We Are Who We Are, the eight-episode HBO mini-series stars Chloë Sevigny, Jack Dylan Grazer, Alice Braga, Jordan Kristine Seamón, Spence Moore II, and Scott Mescudi.
It is a series that has bee well-liked by both critic and fans, with an 86% approval rate on Rotten Tomatoes.
The final episode will air on HBO on November 2nd, 2020.
Listen to Backstreet Boys 'I Want It That Way' from We Are Who We Are in that official music video and in the band's album Millenium below.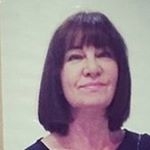 Latest posts by Michelle Topham
(see all)