Last night's episode of the HBO series We Are Who We Are featured Frank Ocean's 'Nikes' — We Are Who We Are, Season 1, Episode 4, "Right here, right now #4".
That mesmerizing song was heard during the montage of scenes when Craig makes Danny dance with Valentina, and when Caitlin wants to know why Craig decided not to shoot her when they were playing paintball.
Frank Ocean's 'Nikes' is the lead single from the singer, songwriter and record producer's album blond.
Released in 2016, the album was critically acclaimed by music critics at publications as varied as The Guardian, Rolling Stone and Entertainment Weekly.
The album went on to appear on a huge number of critics' year-end Best Albums of 2016 lists. It also charted in the #1 position in Australia, Belgium, Denmark, New Zealand, Norway, Scotland and the UK.
In the United States, it hit the #1 position on three separate charts — the U.S. Billboard 200, Independent Albums chart and the Top R&B/Hip-Hop Albums chart.
Frank Ocean's 'Nikes' was his first single release in three years. It is a track that is eerily disquieting having, as it does, Ocean's voice manipulated to such an extent he ends up singing in a high-pitched child's voice through the song.
Interestingly the song did not do particularly well, however, only charting at #27 on the Billboard Top R&B/Hip-Hop Songs chart in the U.S. and barely being paid attention to anywhere else.
The song's best showing was eventually at #3 on the New Zealand Heatseekers chart. (Article continued below…)
Listen to Common's 'Come Close' feat. Mary J. Blige from We Are Who We Are, Season 1, Ep. 3
The lyrics of the song say a helluva lot more than you may first realize too. They are a negative commentary on mass consumerism and brand names while, at the same time, paying tribute to rapper A$AP Yams and Pimp C. The lyrics also point out how black African Americans are usually failed by the American justice system.
In particular young black men like Trayvon Martin — who, at age 17, was shot and killed by self-appointed neighborhood watchman George Zimmerman as he walked through his neighborhood after having gone to get candy and a drink at a local convenience store.
Zimmerman was acquitted of second degree murder and manslaughter by an almost all-white jury. He then went on to sue the famiily of Trayvon Martin for 'defamation'.
Listen to Frank Ocean's 'Nikes' as featured on We Are Who We Are in the song's wild official music video below.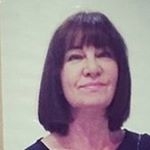 Latest posts by Michelle Topham
(see all)