American rapper Common's 'Come Close' feat. Mary J. Blige was some of the music played on We Are Who We Are last night — We Are Who We Are, Season 1, Episode 3, "Right here, right now, #3".
The song was heard as we see Caitlin checking her phone.
Common's 'Come Close' feat. Mary J. Blige was released on the rapper's fifth studio album Electric Circus way back in 2002. An album on which Common collaborated with a slew of other iconic artists as well, including people like Bilal, CeeLo Green and Erykah Badu.
'Come Close' ended up being the only song from the album to chart though, which is quite surprising considering the high caliber of the rest of the tracks.
The track itself was somewhat of a marriage proposition to Common's then girlfriend Erykah Badu.
There is also a cool remix of the song featuring Badu, Q-Tip and Pharrell.
Commons 'Come Close' came with an official music video in which the rapper stood outside a woman's window with cardboard placards with both graphics and words written on them.
Listen to Klaus Nomi's 'Wasting My Time' from We Are Who We Are Season 1, Episode 2
He then raps to the woman, ending with the lines "I'm tired of the fast lane, I want you to have my last name" and showing her a placard with a drawing of a wedding ring.
It is then we realize the woman is deaf, hence Common's card use.
She rushes down, into his arms and the watching neighbors smile.
Listen to Common's 'Come Close' from We Are Who We Are in the remastered version of that music video, as well as on the rapper's Electric Circus album below.
We Are Who We Are is currently airing on HBO.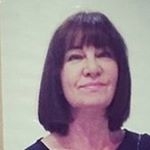 Latest posts by Michelle Topham
(see all)