Sunday night's episode of Lovecraft Country brought back memories of being a DJ in 1980s Ohio as Bananarama's 'Cruel Summer' showed up on the hit horror series — Lovecraft Country, Season 1, Episode 8, "Jig-a-Bobo".
The song was played at the beginning of the episode right before the title, and before it is revealed that one of black people's main fears is that their children will be killed by racist white people, and that there is nothing they can do to stop them.
Bananarama's 'Cruel Summer' was released as a single by the British girl group way back in 1983 in the UK, followed by a second release a year later in the United States when their self-titled sophomore album hit shelves.
The track hit it big in the U.S., however, when it was featured on the soundtrack of the movie The Karate Kid a year later. (Article continued below…)
The song was written to be the reverse of those upbeat, happy numbers we always get from various bands and singers every summer.
Instead, it was penned about a summer that, when it started, you hoped would be a good one but one that you quickly realized was just going to be hot, miserable and oppressive, and with you still not meeting the person you wanted to fall in love with by the end of it.
A summer that the folks on Lovecraft Country are about to get in spades.
'Cruel Summer' eventually charted in 14 countries, including the UK and the U.S., and was a big hit in countries like Belgium and Canada where it reached #3 and #2 on the charts respectively.
Listen to Bananarama's 'Venus' from 'Girlfriends' Guide to Divorce' — Season 5, Episode 4
It went on to be certified Gold in the United States, and to become one of the biggest hits Bananarama ever had.
Listen to Bananaram's 'Cruel Summer' in the group's official music video below. It features band members Sara Dallin, Keren Woodward and Siobhan Fahey in overalls, fixing and washing cars, and then climbing in a truck and driving away chased by police.
The video ends with the girls dancing on a rooftop at night with the cops dancing with them. Yep, not exactly a ground-breaking video but…it was the 80s.
The first season of Lovecraft Country is currently airing on HBO.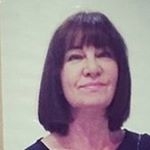 Latest posts by Michelle Topham
(see all)