Bandit Heart's 'Diamond' was featured on Grey's Anatomy this week — Season 13, Episode 3, "I Ain't No Miracle Worker". You heard it when Arizona delivers Kara's baby.
According to Bandit Heart, aka Troy Akers, 'Diamond' is a song about "saying goodbye to a lot of things". One of them was a relationship he had been in when he decided to just let the person go, with the hope that they would come back to him eventually.
'Diamond' is also a song that, to me at least, has an almost church-like quality about it. Somewhat like a prayer, with its lovely piano and his calming voice.
Listen to the song below, and watch that gorgeous official video for 'Diamond', which is made up of random clips from old movie film from the 1960s and 70s.
You can buy Bandit Heart's 'Diamond' on all major digital music sites.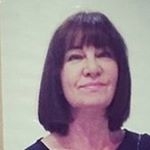 Latest posts by Michelle Topham
(see all)