The Marvels' music supervisor has a wicked sense of humor
I laughed so hard watching the new Marvel movie The Marvels this weekend when, during the scene where Goose and her kittens are grabbing the SABER crew with long tentacles and swallowing them whole, Barbra Streisand's 'Memory' was the song played.
'Memory', just in case you don't know, was originally written for the musical Cats.
Advertising
Not only written for, but is the theme for the musical and the most famous song from the entire production.
Hilariously proving The Marvels' music supervisor has a wicked sense of humor.
When was Barbra Streisand's 'Memory' originally released?
The iconic American singer's 'Memory' was written by the Cats composer/writer Andrew Lloyd Webber, alongside theatre director Trevor Nunn, and with lyrics adapted from two poems by British poet T.S. Eliot.
Eliot's famous book of poetry Book of Practical Cats was also the basis for the Cats musical.
Barbra Streisand was not the first person to sing the song, however, as that was the first Cats star musical theater singer Elaine Paige, who sang it on stage for hundreds of performances beginning in 1981.
Advertising
Streisand recorded 'Memory' the same year for her compilation album Memories, which itself won a slew of awards including British Album of the Year at the Brit Awards.
Lloyd Webber also produced the song for the American singer.
'Memory' was one of only three new songs on her Memories album, but went on to become somewhat of a signature song for Streisand after ranking high up charts in 11 countries and becoming a fan hit.
Listen to Barbra Streisand's 'Memory' from the hilarious "cats scene" in The Marvels via the song's music video below, and on the singer's Memories album via Spotify.
A song, by the way, that surprisingly has only earned 40 million streams on Spotify. Now that's astonishing.
As for the film, The Marvels is now playing in movie theaters in the U.S. and around the world.
It isn't the best or most well-written, acted or directed Marvel film, but it is entertaining and funny. A pity it has turned out to be a box office bomb on its opening weekend.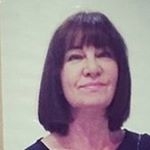 Latest posts by Michelle Topham
(see all)