Just about every song featured on the new episode of the MTV reality series Siesta Key was stellar this week  — Siesta Key, Season 3, Episode 19, "I Want Him To Have A Girl".
The best by far, though, was Bebe Rexha's 'Knees', which is hella catchy and hella cool with a dancing-around-the-living-room beat and Bebe Rexha's throaty addictive vocals.
Bebe Rexha's 'Knees' is from the American singer songwriter's debut studio album Expectations.
Released in June, 2018, the album only spawned one single — I'm a Mess — but, while Rexha's vocals were criticized for being too much Auto Tuned, the album itself charted incredibly well in 17 countries.
Proving yet one more time most fans could not care less what music critics think about an album.
Rexha's Expectations did particularly well in New Zealand, where it hit #1 on the Heatseekers chart, in South Korea where it was #5 on the International Albums chart and in the U.S. where it made it to the #13 spot on the Billboard 200 chart.
Bebe Rexha's 'Knees' is one of the best songs on the album as it is not only the addictive melody that makes it so appealing, but also its simple but extremely effective lyrics:
If I'm not all you need, then just set me free
I'm down on my knees
If you're not the one for me, then just let me be
I'm begging you please
Listen to Bebe Rexha's 'Knees' as featured on Siesta Key in her extremely creepy official lyric video for the track below.
You can also give her excellent debut album Expectations a listen in the Spotify player below that, and you should.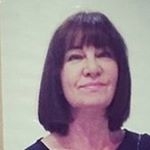 Latest posts by Michelle Topham
(see all)