Singer, songwriter and record producer Beck's 'Black Tambourine' was one of the cool tracks played on the latest episode of the crime drama mini series Dexter last night — Dexter: New Blood, Season 1, Episode 2, "Storm of Fuck".
The track was heard in that strangely convoluted epiosde as Lily is in the cabin drinking, and is being watched on the hidden camera.
Beck's 'Black Tambourine' is from the singer's 14-track ninth studio album Guero, which came out in 2005 via Interscope Records.
Advertising
The album was not only liked by critics, it was incredibly popular with fans, making it onto the charts in 16 countries.
The track also earned #2 ranking on the prestigious Billboard 200 chart.
Beck's 'Black Tambourine' was eventually certified Gold in the United States, Japan and Canada, and Silver in the UK.
'Black Tambourine' also arrived with a beautifully created official music video.
The video starts off with Beck sitting at an old-fashioned typewriter typing but soon morphs into a dance video with all the movement being done by people created from letters on the typewriter page.
Advertising
Listen to Beck's 'Black Tambourine' as heard on Dexter: New Blood, Episode 2 in that music video and on Beck's Guero album.
Meanwhile, the 10-episode stand-alone one season mini series Dexter: New Blood is now streaming via Showtime.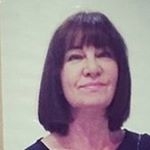 Latest posts by Michelle Topham
(see all)