Canadian pop singer songwriter Betta Lemme's 'Give It' was the final song featured on the new supernatural horror movie The Craft: Legacy.
The gorgeous predominantly French-language track was played over the film's final end credits.
Advertising
Betta Lemme's 'Give It' was released as a stand-alone single in 2018. She has produced three other singles in the last two years, but sadly has yet to produce a debut studio album.
She did, however, release her debut EP Bambola in 2017.
Lemme's 'Give It' is a track about the importance of letting go of fear. Of living a life with all its possibilities, instead of allowing yourself to be restricted to just a small part of it because you are afraid. (article continues below…)
Listen to Sharon Van Etten's 'Seventeen' from The Craft: Legacy — a song stressing this too shall pass
As the singer says in the YouTube notes of the track's official music video:
Hello again, wherever you are in the world. We all have fears, hopes, insecurities, anxieties and we keep them as secrets. There's always a little part of us we hide out of fear of judgement. Let those sides come out to play every now and then and you may learn something about yourself you would've never imagined.

Enjoy them. Explore them. Give it. They're probably more fun than you think. After all… Everything we want is on the other side of fear, right? See you on the other side.
Advertising
Lemme herself is a singer, songwriter and multi-instrumentalist who was born in Quebec, Canada to parents of Italian descent.
Her latest single 'Mommy' came out today, and it is another song with a strong message as 'Mommy' is a single about women and the ageism we often experience.
Something Betta Lemme is sick of, as she explains on her Instagram account:
Let's turn ageism on its head. Let's challenge the stigma & stereotype that womxn face when it comes to aging, being unapologetic in owning their sexuality at an older age, and dating younger people, while older men are applauded for the same. Go get what you want and drop the shame.
Yep, she's unapologetically political, and I like that.
Listen to Betta Lemme's incredibly cool 'Give It' as featured on The Craft: Legacy below, and check out that beautifully filmed and quite sexy music video.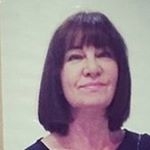 Latest posts by Michelle Topham
(see all)