American soul and R&B singer songwriter Bill Withers' 'Lovely Day' was played on the new episode of The Good Doctor last night — The Good Doctor, Season 4, Episode 2, "Frontline, Part 2″ (aired on November 9th, 2020).
'Lovely Day' is from Bill Withers' sixth studio album Menagerie, which was released in December, 1977 on the Columbia record label.
The song was written by Withers and songwriter Skip Scarborough.
The track is known for its upbeat sound, which so many people say makes them feel happy no matter what mood they happen to be in, and for ending with one of the longest sustained notes ever recorded and released.
At the time of its release, 'Lovely Day' hit the #6 spot on the U.S. R&B singles chart and #30 on the Billboard Hot 100 chart. The song was also extremely successful in the UK where it soon entered the Top 10.
His album Menagerie became one of Withers' biggest selling albums, especially in the United Kingdom where it made it to #27 on the British album chart.
Withers' 'Lovely Day' has also been popular with the music supervisors of a number of hit TV series, having also been licensed for shows like That 70's Show, Black-ish, Bull, Everybody Hates Chris, American Dad, Scandal and Prodigal Son.
Withers himself was only active as a singer from 1970 until 1985. (article continues below…)
Listen to Jordan Critz' 'Through Your Eyes' (ft. Birdtalker) from The Good Doctor, Season 4, Ep. 1
He left the music business in 1985 after feeling his record label, Columbia, was trying to control too much of what he created and how it sounded. Particularly after he had trouble getting songs approved by Columbia executives for his last album.
In later years he said he did not regret leaving the business at all.
The singer died in March this year at the age of 81 due to heart problems.
Listen to Bill Withers' 'Lovely Day' as featured on The Good Doctor in both the video and on his album Menagerie (the best quality sound) in the Spotify player below.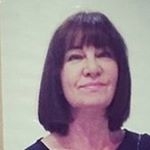 Latest posts by Michelle Topham
(see all)