While I detested the first episode of the new season of The Good Doctor, and won't be watching any more due to the writers deciding to make money off the current Covid-19 mess with their melodramatic and plain panic-inducing storyline about a virus with an over 99% survival rate for most people, it did include two superb songs — The Good Doctor, Season 4, Episode 1, "Frontline".
(The first song, 'Celebration', is here).
The song playing at the end of The Good Doctor — Jordan Critz' 'Through Your Eyes' –-, however, was a definite standout for many fans of the show, who were soon all over Critz' YouTube channel telling him how much they loved the track.
American composer, songwriter and producer Jordan Critz' dream pop song 'Through Your Eyes' featuring Nashville-based band Birdtalker is from the pen of a classically trained multi-instrumentalist who works supebly in many different music genres.
The song itself is ethereal and gorgeous.
It is just a pity it was chosen to musically illustrate one of the worst pieces of melodramatic schlock I have ever had the misfortune of watching on American TV.
In other words, if you want a better use of this beautiful song, watch Roswell, New Mexico, Season 2, Episode 6, as the song was used to lovely effect there. (article continues below…)
Listen to Kool & The Gang's 'Celebration' from The Good Doctor, Season 4, Ep. 1, "Frontline"
Meanwhile, listen to Jordan Critz' 'Through Your Eyes' as featured on last night's The Good Doctor but, if you have any common sense, avoid watching the show.
Particularly if you are on Covid-19 overload, like most of us nowadays, or if you are sick to death of the 'news' media and entertainment companies milking this virus for all the money they can make from it.
As for Jordan Critz himself, he has produced many more pieces of stunning music than just 'Through Your Eyes'.
You can learn more about him on his official website as his work is more than worth a look.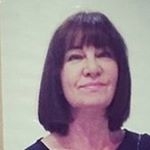 Latest posts by Michelle Topham
(see all)