American R&B, soul, funk band Kool & the Gang's 'Celebration' was featured on the new season of the medical drama The Good Doctor last night — The Good Doctor, Season 4, Episode 1, "Frontline".
The track was played as the patient with serious health problems hears the medical staff celebrating because another patient has recovered and is going home.
Kool & the Gang's 'Celebration' is from the iconic band's 12th studio album Celebrate!, which was released in 1980 via the De-Lite record label.
Advertising
While becoming a hit in its own right, the album became most-known for featuring Kool & the Gang's single 'Celebration', which, 40 years after its release is still played on radio stations all over the world and has become the band's most iconic hit.
Interestingly and surprisingly too, even though Kool & the Gang is still in existence today — an amazing 56 years after first being founded! — 'Celebration' is still the only single they have ever released that has made it to the top of the Billboard Hot 100 chart.
'Celebration' went on to also hit the #1 spot in Canada and New Zealand, and to chart high in a total of 12 countries, as well as making it to the top on five separate charts in the U.S. (article continues below…)
Listen to Scala & Kolacny Brothers 'The One I Love' from The Good Doctor, Season 3, Ep. 15
Kool & the Gang was founded in 1964 by the Bell brothers (Robert "Kool" and Ronald) and, while the line-up has changed many times over the last 50-plus years, the band is still together and it still includes Robert Bell.
Advertising
His brother Ronald, who wrote 'Celebration', died at the age of 68 just two months ago.
Listen to Kool & the Gang's 'Celebration' as featured on The Good Doctor soundtrack last night in the band's official music video. A video that currently has almost 200 million views on YouTube.
You'll also find the band's album Celebrate! to listen to in full below as well.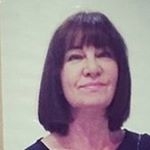 Latest posts by Michelle Topham
(see all)