Just out of her teens sensation Billie Eilish's 'Billie Bossa Nova' was one of the rad tracks playing on And Just Like That… last night — And Just Like That, Season 1, Episode 7, "Sex and the Widow".
The song was played over the ending scenes as Carrie is talking.
And, no, there is no need to keep belaboring the point of how bad this show still is, as that's a given, so… let's talk about Billie Eilish's 'Billie Bossa Nova' instead.
'Billie Bossa Nova' is from the singer's second studio album Happier Than Ever, which came out in mid-2021 on the Darkroom and Interscope labels.
While seven tracks were released from the album, 'Billie Bossa Nova' was not one of them.
The electro-pop jazz-influenced Happier Than Ever was nominated for seven Grammy Awards,the results of which have yet to be decided.
It also appeared on the Best Albums of 2021 lists of such powerhouse media as the BBC, Billboard, The Guardian newspaper, Variety and Rolling Stone magazine.
Happier Than Ever charted at #1 for Billie Eilish in an astonishing 22 countries, including on two charts in the United States and one in the UK.
It went on to become one of the most successful albums of the year.
Listen to Billie Eilish's 'Billie Bossa Nova' from the album, and from last night's And Just Like That… on that album.
There is also an interesting live performance Eilish gave of the very cool deliciously mellow and almost erotic sounding track at L.A.'s Biltmore Hotel last year.
Related: Listen to Grace VanderWaal's 'Clearly' from And Just Like That… it's so damned cool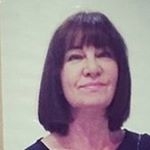 Latest posts by Michelle Topham
(see all)