Iconic American singer songwriter Billy Joel's music is back on the soundtrack of The Boys this week with yet another cool track. This time it was Billy Joel's 'We Didn't Start the Fire' that showed up on the hit Prime Video series — The Boys, Season 2, Episode 4, "Nothing Like It In the World".
The song was heard as Annie, Hughie and M.M. are in the car.
Joel's 'Nothing Like It In the World' was released in mid-1989 as the lead single from his eleventh studio album Storm Front.
The song was a big hit for Joel, making it to #1 on the Billboard Hot 100 chart. It was certified Gold or Platinum in four countries.
The song was also nominated for a Grammy Award for Record of the Year the following year, but lost out to Bette Midler's 'Wind Beneath My Wings'.
The concept of 'Nothing Like It In the World' is a concept Joel has refused to revisit, even after the track's huge success.
That's because the original lyrics of the song alluded to over 100 major world events that happened each year from when Joel was born (1949) to the year the track was released.
A few years later, Joel was asked if he would be interested in writing a second song with the same concept but he declined as he felt the first one was not melodically as good as he would have liked.
Listen to Billy Joel's 'Pressure' from The Boys, Season 2, Episode 1, "The Big Ride"
The music video for the song had a similar concept to the song.
It begins with a just-married couple arriving in their new home and then shows the events of their lives over the next 40 years. Billy Joel watches everything that happens from various places in the house.
Listen to Billy Joels' 'We Didn't Start the Fire' as featured on The Boys in that quite cool official music video below.
The second season of The Boys is currently streaming on Prime Video.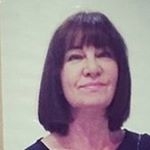 Latest posts by Michelle Topham
(see all)