Have you seen the new Orange is the New Black season five trailer, and are dying to know what the music that was used in it is?
If so, you have found it. Because it is called 'The Way I Do' and is the latest release from British independent singer songwriter Bishop Briggs. It is also one of the five songs on Briggs' just released self-titled EP.
On the Orange is the New Black trailer, first you hear the snaps and the snap clap from the song and then, towards the end of the trailer, Bishop Briggs' voice comes in singing "you never, you never, feel the way I do" and adding a lovely soul feel to the scene.
'The Way I Do' is also not Bishop Briggs' first foray into the world of TV soundtracks either. Nor is it likely to be her last.
Her music has already been featured on hit shows like Good Behavior, The Mindy Project and Scream: The TV Series in the last few months. Something that, hopefully, will start to get her the attention this talented singer songwriter deserves.
Watch the trailer below for Orange is the New Black, and then listen to the Bishop Briggs single in its entirety below that, and thrill to that soulful sound.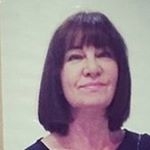 Latest posts by Michelle Topham
(see all)