Along with the other rocking tracks, UK-based garage rock band Bite the Buffalo's 'Blood in the Water' was featured on the new episode of SEAL Team last night — SEAL Team, Season 4, Episode 3, "The New Normal".
The song was heard as Bravo team arrives at the bar after finding out they are getting a second chance.
Bite the Buffalo's 'Blood in the Water' is from the band's self-published 11-track sophomore studio album Big Blind. The album was released in 2017.
The band itself began life as Zambian natives and brothers Miti and Stof Goneos.
Not feeling as though they were in the right country for their style of rock music, however, the pair moved to the United Kingdom where they  soon added bandmates Cassidy Jones and Jake Salvador Meeking.
Since then, the band has gone from strength to strength as they have been invited to play at Glastonbury on the BBC Introducing Stage, at the iconic SXSW festival in Austin, Texas and even supported Led Zeppelin's Robert Plant during one of his concerts. (continue reading and then listen to Bite the Buffalo's 'Blood in the Water' below…)
Listen to Crosby, Stills, Nash & Young's 'Find The Cost of Freedom' from Seal Team
In the last few years, Bite the Buffalo has also been getting attention for their music by the music supervisors of a variety of TV shows. This has led to Bite the Buffalo's music being licensed for hit shows like Criminal Minds, Longmire, Shameless and Brooklyn Nine-Nine.
Listen to Bite the Buffalo's 'Blood in the Water', and you will immediately be able to hear why, then check out their album Big Blind in full down below as well.
The fourth season of the American military drama series SEAL Team is currently airing on CBS.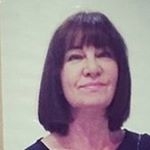 Latest posts by Michelle Topham
(see all)