The USA Network series Suits is still playing some of the best popular music on its soundtrack every week. But Wednesday night's episode of Suits (Season 5, Episode 3 – "No Refills") featured Blackchords' 'Into The Unknown', one of the prettiest tracks I hqf3 heard on the series in a long time.
'Into The Unknown' is from the Blackchords' 2013 album A Thin Line, an album which has been on my list of I'm Going To Be Playing These For The Rest Of My Life, I love it so much.
As for the Blackchords, if you are not familiar with them, they are an Australian indie rock band who have been both very successful in Australia and in the UK.
And it is not just Suits they have been featured on lately either.
Their music has also been in demand for a variety of US TV shows, with 'Into The Unknown' featured previously on both Orange is the New Black and Teen Wolf, and other tracks heard on Being Human, Rescue Special Ops and Flashpoint to name a few.
Blackchords has been in existence since 2005, and puts out some truly stellar music. You can find out more about them on the band's Facebook page.
Now listen to the original track for the Blackchords 'Into The Unknown' in the video below, and then skip on down to the video below that as well.
There you'll find a new version of 'Into The Unknown' that has been put together by a Barbadian rap/hip hop artist called KnB. With the addition of rap, it gives the track a whole other feeling, and it really is just fabulous.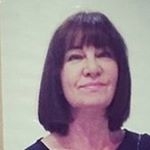 Latest posts by Michelle Topham
(see all)