Korean girl group Blackpink's 'Pink Venom' was one of a number of stellar songs featured on the soundtrack of the latest episode of Gossip Girl yesterday — Gossip Girl, Season 2, Episode 8, "Y Lu's mamá también".
The song is one of Blackpink's biggest hits, not only earning the superstar girl group almost 90 million views on YouTube in just its first 24 hours after upload last August, but over 366 million plays on Spotify in the months since its release.
Since then the 'Pink Venom' video has skyrocketed over 500 million views, with seemingly no end in sight.
'Pink Venom' was released in August, 2022 as a pre-release single to help promote the Korean group's second studio album Born Pink.
That album came out in September, 2022 via the YG and Interscope record labels.
The song went on to hit #1 in the U.S. on the World Digital Song Sales chart, as well as to #1 on charts in eight other countries.
Blackpink's 'Pink Venom' music video also won the Best Group Video – International award at the MTV Video Music Awards Japan, as well as the Best Music Video award at Korea's MAMA awards.
Yep, those girls are pretty much the female version of BTS at this point.
The song itself is also interesting as it comprises a mix of rap, hip hop, dance and EDM styles along with the use of several traditional Korean instruments including the geomungo.
Listen to Blackpink's 'Pink Venom' from this week's Gossip Girl on the group's superb second studio album Born Pink, and in the song's music video.
RELATED: Kasey Musgraves' 'Cherry Blossom' was that lovely love song played on Gossip last night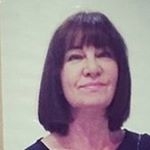 Latest posts by Michelle Topham
(see all)