British R&B, electronic, indie rock singer songwriter Blood Orange's 'Dinner' was one of the stellar tracks featured on the first episode of the new BBC Two/HBO series Industry this week.
The song was heard during Todd's Skype call with Harper.
Blood Orange's 'Dinner' is one of several quite obscure songs the music supervisor of Industry has chosen for the series. Tracks that are standout pieces, but have not yet received the attention they deserve.
'Dinner', for instance, was Blood Orange's debut single. The song was released in 2011 via the Terrible Records label, but since then has not received the same attention much of his subsequent work has been given. (article continues below…)
Listen to Swan Lingo's 'Can't See Your Face Anymore' from Industry, Season 1, Ep. 1 — it's addictive
The song itself originally came with a laidback black and white music video that, at the time, was exclusively featured on Pitchfork TV.
Listen to Blood Orange's 'Dinner' as played on Industry in that music video below, and in the Spotify player. You can currently watch Industry on HBO in the U.S. and on BBC Two in the UK.
Blood Orange, by the way, is the moniker of British artist Dev Hynes who is not only a superb artist in his own right but has also contributed his songs, production skills or musical talents on music by such luminaries as The Chemical Brothers, Kylie Minogue, FKA Twigs and Mariah Carey.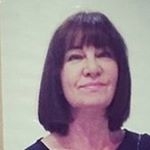 Latest posts by Michelle Topham
(see all)