Last night's episode of the medical drama The Resident — The Resident, Season 5, Episode 3, "The Long and Winding Road" — was just about as melodramatic as it can get. Including the songs chosen to be played on its soundtrack.
Songs like Bob Dylan's 'Forever Young', which was played in the show as Nic has had organ harvest surgery, and her organs are being delivered.
Bob Dylan's 'Forever Young' was released in late 1973 as a single and on his fourteenth studio album Planet Waves, which came out the following year.
Dylan once said he wrote the song as a lullaby for his young son, hoping that as he grew older he would become a strong and happy person.
In the years since its release, Bob Dylan's 'Forever Young' has also been covered by other singers, including Diana Ross, Bruce Springsteen, Joan Baez, Harry Belafonte, Johnny Cash, Meatloaf and many others, but it is Dylan's own version that, to me, is the most touching.
Related: Valerie Broussard's beautiful cover of 'Iris' showed up on The Resident last night — listen
Listen to Bob Dylan's 'Forever Young' as heard on last night's terribly sad The Resident in the video and on his album Planet Waves, where it appears in both a slow and fast version, down below.
Dylan also performed 'Forever Young' live on David Letterman way back in 1993. You can watch that gorgeous performance down there as well.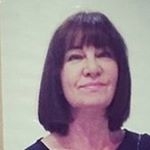 Latest posts by Michelle Topham
(see all)