Euro-Caribbean pop group Boney M.'s 'Sunny' was one of the songs featured on the soundtrack of the second season of the Netflix original series The Umbrella Academy this week — The Umbrella Academy, Season 2, Episode 3, "The Swedish Job".
The song was heard at the beginning of the episode during the montage showing Klaus as the leader of a cult.
Formed in 1976 by German record producer Frank Farian, Boney M. achieved cult and then popular status as their music was played in discos all over Europe in the late 1970s and early 1980s.
The group released seven studio albums between 1976 and 1985, and had a slew of hit singles including 'Sunny', 'Rivers of Babylon/Brown Girl in the Ring', 'Daddy Cool' and 'Rasputin'.
Boney M's 'Sunny' was recorded for the group's debut studio album Take the Heat off Me and was an enormous success for the band — charting in the Top 10 in 10 countries including Austria, Germany, the United Kingdom, France and Switzerland.
The song was a cover of a song originally written and released by American soul singer Bobby Hebb.
Interestingly, however, the song was not written about a happy life but instead was written two days after Hebb's brother was stabbed to death in a nightclub incident on the same day President John F. Kennedy was assassinated.
Hebb, a supporter of President Kennedy and close to his brother, wrote the song as a way of saying he would prefer to have a happy life than the sad life he was currently living.
The Boney M. version of the song was one of its most successful, although Hebb's version also made it to #2 on the Billboard Hot 100 chart and caused him to become the opening act for The Beatles.
Listen to Boney M's 'Sunny' from The Umbrella Academy in the song's official music video below.
You can watch all of The Umbrella Academy Seasons 1 and 2 on Netflix.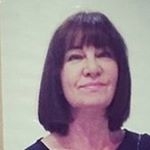 Latest posts by Michelle Topham
(see all)