American singer songwriter Brenton Wood's 'Gimme Little Sign' was featured on the soundtrack of the dark fantasy mini series The Stand this week — The Stand, Season 1, Episode 4, "The House of the Dead".
The classic soul track was heard playing over the end credits.
Brenton Wood's 'Gimme Little Sign' is one of the two songs the soul, R&B, pop singer is known for. The other one being 'The Oogum Boogum Song'.
'Gimme Little Sign' was released in 1967 on the singer's debut studio album Oogum Boogum via the Double Shot record label . The song was written by Brenton Wood (real name Alfred Smith) in collaboration with Joe Hooven and Jerry Winn
The track made it to #8 on the UK Singles chart, to #4 in Australia and to #9 on the U.S. Billboard 100 chart. It eventually sold more than a million copies, and was certified Gold in the United States.
As for Brenton Wood's album Ooogun Boogum, the album squeaked onto the Billboard Hot 200 at #184,
After its release, Wood worked on his songwriting and piano skills, releasing nine more albums through 2009, as well as three more charted singles. (continue reading and listen to Brenton Wood's 'Gimme Little Sign' after the promo…)
Listen to Melanie's 'Brand New Key' from The Stand, Season 1, Ep. 2
Throughout that time, Wood's 'Gimme Little Sign' was also licensed for play on a number of hit TV shows and movies, including the TV shows Beverly Hills 90210, Aquarius and Murphy Brown, and the films Shopgirl and The Shack.
Listen to Brenton Wood's 'Gimme Little Sign' as heard on The Stand in the video below.
There is also a very nice live performance Wood gave of the song on the classic British music show Top of the Pops back in 1968 below that.
The Stand is currently streaming on CBS All Access.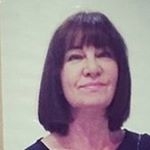 Latest posts by Michelle Topham
(see all)