Another stellar electro-pop song graced the soundtrack of RuPaul's Drag Race: Vegas Revue this week. That song was Britney Spears' 'Womanizer', and it showed up on RuPaul's Drag Race: Vegas Revue, Season 1, Episode 3, "The Weakest Link".
The track was heard as we see Yvie watching the burlesque show.
Britney Spears' 'Womanizer' was released over a decade ago as the second single from the American singer's sixth studio album Circus.
It became a big hit for Spears at the time charting in more than 25 countries in the Top 10, and making it the #1 spot in Canada, Belgium, France, Finland, Denmark, Sweden, Norway, Israel and on two charts in the United States.
The track is known for its fast-beat, uptempo feel and female empowerment theme as it features a woman who, while she may think a guy is cute, she knows he is nothing but a womanizer and one to definitely avoid.
The music video for the song features Spears wearing a variety of costumes and disguises as she follows the guy she is in love with as he goes about his daily life.
She watches him attempt to pick up other women all played by herself, until, by the end of the video, she has exposed him and kisses him goodbye.
Since its release back in 2008, Spears' 'Womanizer' has been so popular it has also been licensed for use on other hit TV shows like The Hills and Skins (UK), and has had covers recorded of the song by luminaries like Lily Allen, Fall Out Boy,(who have also had music featured on RuPaul's Drag Race: Vegas Revue) Girls Aloud, Franz Ferdinand and even "Weird Al" Yankovic.
Listen to Britney Spears' 'Womanizer' as featured on RuPaul's Drag Race: Vegas Revue in that music video below. You can also listen to the song on Spears' Circus album below that.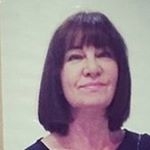 Latest posts by Michelle Topham
(see all)