Contemporary folk pop singer Brooke Annibale's 'We Were Not Ready' was that lovely ethereal song played on the Grey's Anatomy soundtrack this week — Grey's Anatomy, Season 18, Episode 16, "Should I Stay or Should I Go".
The Pittsburgh native's guitar-driven song was played over Meredith's voice over about burnout.
The track continues playing as she shouts at Nick for being 'patronizing' when all he is trying to do is what he thinks is the best for her (and is it just me who can't stand Meredith nowadays?).
The sweetly melodic song continues playing over the episode's end credits.
Brooke Annibale's 'We Were Not Ready' is from the indie singer's 2018 album Hold to the Light, which like all her previous releases she self-released.
The album is one of three the singer has released since her debut album came out in 2005 when she was just 17-years-old, and self-released it as a high school project.
Listen to Brooke Annibale's 'We Were Not Ready' from that scene with Nick and Meredith on last night's Grey's Anatomy in the video (and feel a bit sorry for Nick), and on her Hold to the Light album below.
There is also a touching live acoustic version of the song Annibale performed as part of the OurVinyl Sessions down there as well.
And, of course, check out a massive number of other songs played on Grey's Anatomy over the years on Leo Sigh.
RELATED: Geographer's 'The Reason' showed up on Grey's Anatomy last night, and it was beautiful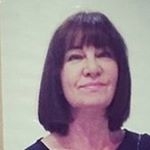 Latest posts by Michelle Topham
(see all)