I have been a fan of Bruno Mars since a Thai friend who was working on promotion for his Bangkok concerts gave me one of his promo CDs.
At that point, I didn't know much about him, but listened to the album and fell in love.
So, when Bruno Mars' Locked Out of Heaven' showed up on A Million Little Things last night, you can guarantee I was thrilled — A Million Little Things, Season 4, Episode 10, "Surprise" — as that has always been one of my favorite Mars' tracks.
The Grammy-nominated reggae-influenced song, by the way, was the one Regina starts everyone singing to in the sing-a-long.
And, just in case you didn't know, Bruno Mars' 'Locked Out of Heaven' is the lead single from his sophomore studio album Unorthodox Jukebox.
It is also a song Mars himself has said he wrote after being influenced by the music of the British group The Police.
READ: I love that Louis Armstrong's 'A Kiss to Build a Dream on' was played on A Million Little Things
Something you can tell the minute you first hear the song, as Mars' vocals on it sound like a lighter version of The Police's then-lead singer Sting, and the song itself has such an updated 'Police feel' to it.
Listen to Bruno Mars' 'Locked Out of Heaven' as heard on A Million Last Things in the official music video for the song — a video that has more than 837 million plays on YouTube — and on the singer's Unorthodox Jukebox album.
Season 4 of A Million Little Things is now airing on ABC and via Hulu.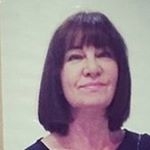 Latest posts by Michelle Topham
(see all)