British singer songwriter Calum Scott's 'Not Dark Yet' was played on the soundtrack of last night's episode of Grey's Anatomy, Season 17, Episode 7, "Helplessly Hoping".
The song was heard as DeLuca and Meredith are on the beach together.
Advertising
Calum Scott's 'Not Dark Yet' is from the singer's stunning debut studio album Only Human, which was released in early 2018 via Capitol Records.
The song is also beautifully representative of the rest of his album, with its soulful vocals and passionate, personal lyrics.
'Not Dark Yet' is not the first song Scott has had featured on popular TV series either, as his gorgeous music has also been licensed for play on series like The Vampire Diaries (several songs), DC's Stargirl, America's Got Talent, Britain's Got Talent, So You Think You Can Dance, Skam Belgium and Alexa and Katie.
While currently known as one of the up and coming singers in the UK, Calum Scott originally got his start on the talent show Britain's Got Talent in 2015 where he was sent to the final and finished sixth out of 12 competitors.
(continue reading and listen to Scott's 'Not Dark Yet' after the music promo for a song from the same Grey's Anatomy episode…)
Listen to Josh Ronen's 'Wake Me Up' from Grey's Anatomy, Season 17, Episode 7
Advertising
After that season of the show ended, Scott began performing live all around the UK, and released his debut single, which reached #2 on the UK Singles chart and was certified Platinum.
Since then, he has released his debut album to critical acclaim as well as several singles that have been similarly well-received.
Listen to Calum Scott's 'Not Dark Yet' from Grey's Anatomy in the video and on his debut studio album.
Learn more about the singer on his official website.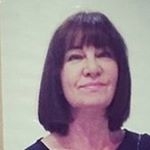 Latest posts by Michelle Topham
(see all)