French singer songwriter and musician Cascadeur's had one of his tracks licensed for play on the new French comedy drama series Lupin this week — Lupin, Season 1, Episode 4, "Chapter 4".
The song was Cascadeur's 'Meaning (Choral Version)', which was originally released on the artist's debut studio album The Human Octopus in 2011.
His work has become quite popular with music supervisors since its release, having had his song 'Walker' licensed for TV shows like Skam France, the French series Clash, and the police drama Cherif, as well as 'Meaning (Choral Version)' itself gaining a lot of attention due to its inclusion in the video game Life is Strange 2.
That song was also played in the French film Le ciel attendra.
Cascadeur is the pseudonym of Alexandre Longo, an artist who wears a biker suit and helmet or mask on stage as a way to illustrate his character name — Cascadeur meaning 'stuntman' in French. (continue reading and listen to Cascadeur's 'Meaning (Choral Version)' after the promo…)
Listen to Axelle Red's 'Sensualité' from Lupin, Season 1, Episode 1
He is known for his piano-driven, musically beautiful but often lyrically-repetitive songs, with choruses often being nothing but the song title or a specific word repeated again and again. Something that might see dull, but is actually quite powerful.
Cascadeur has released three studio albums, with his latest album Camera emergin in 2018.
Listen to Cascadeur's 'Meaning (Choral Version)' as played on Lupin in the video, and on his debut album below.
There is also an interesting live performance of 'Meaning' (the non-choral version) the singer gave in La Rochelle, France in mid-2010 down there too.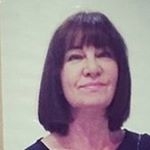 Latest posts by Michelle Topham
(see all)