The hit Apple TV drama Ted Lasso ended today with the premiere of Ted Lasso, Season 3, Episode 12, "So Long, Farewell" series finale, which ended with Ted getting on a plane to fly back to America and Roy being made the new Richmond coach.
As has been usual throughout the drama's 34-episode run, the finale features several superb songs on its soundtrack, including a new one from Ed Sheeran.
The song that was played the longest on the entire episode, however, was the track right at the end as Ted is on the plane going home, Beard gets wheeled off and then we see everyone else as their lives go on.
Lives and events that may or may not have been a dream as Ted wakes up on the plane towards the track's end.
That song, of course, is Cat Stevens' 'Father and Son', and is a lovely precursor to Ted finally arriving back in America to be greeted by his own son, Henry.
It is also a popular track that was released by the British singer way back in 1970 on his now almost-legendary album Tea for the Tillerman.
In the case of the song, it is about a son wanting to become independent and make his own way, while his father has a struggle understanding that need.
While the song only charted in the Netherlands upon release, it was eventually certified Gold in Germany and Platinum in Italy.
Listen to Cat Stevens' 'Father and Son' as heard on the series finale of Ted Lasso in the video, and on the Spotify player from the singer's Tea for the Tillerman album.
It was a fitting song to end all that, wasn't it?
RELATED: Listen to more songs from the final episode of Ted Lasso (and other episodes) on Leo Sigh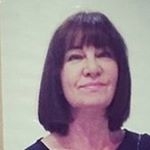 Latest posts by Michelle Topham
(see all)