British singer Celeste's 'I Can See the Change' showed up on the third episode of Sex and the City spinoff And Just Like That… this week — And Just Like That…, Season 1, Episode 3, "When in Rome…".
The song played over the episode's end credits.
Advertising
A show that is being panned by most critics and many fans, except for the stellar music played on its soundtrack.
Music like Celeste's 'I Can See the Change', which is helping make this show critics are calling "awkward", "clumsy" and fans seem to hate at least partially watchable.
Celeste's 'I Can See the Change' is a stand-alone single the singer released in early 2020.
The smokey elegant song was produced by Billie Eilish's brother Finneas O'Connell, after he saw Celeste perform at the Brit Awards.
The stripped-back, but still incredibly powerful track arrived with a black and white video.
Advertising
That video features the singer filmed in her own living room during one of the hottest days of the year, and due to being in another of the endless and useless Covid-19 lockdowns at the time.
Listen to Celeste's 'I Can See the Change' from this week's episode of And Just Like That... in the song's official music video, and on the Spotify widget.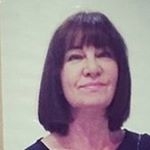 Latest posts by Michelle Topham
(see all)