As is often the case now, when it comes to shows created exclusively for streaming services like Amazon Prime and Netflix, these shows are not only excellent dramas but also often feature superb contemporary music as well.
Take the new Amazon Prime original series The Wilds, which has an excellent cast and an intriguing, dramatic storyline and also features some damned good songs on its soundtrack.
Songs that many viewers will never have heard before.
Tracks like British-French singer English Charlotte Gainsbourg's 'Deadly Valentine', which showed up on The Wilds, Season 1, Episode 1, "Day One".
Charlotte Gainsbourg's 'Deadly Valentine' is the second single from the singer's fifth album Rest, which was released in 2017 via indie label Because Music.
It is an album produced by French musician SebastiAn, and one that charted in eight countries, including the UK, France, Germany and Austria. (continue reading and listen to Charlotte Gainsbourg's 'Deadly Valentine' after the promo...)
Charlotte Gainsbourg's 'Les Oxalis' music video is stark, sad and beautiful
Gainsbourg released the album three years after her sister photographer Kate Barry's death from a likely suicide, with songs that both touched on the death of her sister and also that of her father, French singer, songwriter, producer and actor Serge Gainsbourg.
In interviews, Gainsbourg has said the album dealt with her grief, not in sadness but in anger at what she had lost and at why her father and sister had died.
As for The Wilds, the 10-episode teen drama series was created by Sarah Streicher and follows the story of a group of teenage girls whose lives are irrevocably changed after their plane crashes on a deserted island.
Listen to Charlotte Gainsbourg's 'Deadly Valentine' as featured on The Wilds in the song's official music video.  Directed by Gainsbourg, it features a couple starting from when they are children happily playing together on a porch, up through teenagers and then onto adults. Always still together.
The girl/woman is wearing a bridal veil and the boy/man a bow tie.
As they morph into adults, Gainsbourg takes over the role of the woman and English singer songwriter Dev Hynes (aka Blood Orange) the man.
The couple are still together when they are old and grey, and die still together in their bed.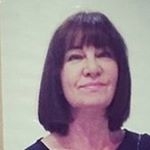 Latest posts by Michelle Topham
(see all)