American power pop band Charly Bliss's 'Heaven' was one of the songs played on the soundtrack of the historical drama Dickinson last night — Dickinson, Season 2, Episode 10, "You cannot put a fire out". (aired on February 26, 2021)
It was heard during one of the long-awaited scenes between Emily and Sue.
Charly Bliss's 'Heaven' is a non-album single that was released by the pop band in 2018. It was one of the follow ups to the band's debut studio album Guppy in 2017.
As for Charly Bliss, the band comprises lead vocalist and guitarist Eva Hendricks, guitarist and vocalist Spencer Fox, drummer Sam Hendricks, and vocalist and bassist Dan Shure.
The band began when Evan and Spencer got together in high school to play music. Hendricks and Shure joined the band later and all four worked on their debut album, which was released in 2017 via Barsuk Records.
A year later, Charly Bliss opened for Death Cab for Cutie, and also released 'Heaven'. Since then, they have recorded and released another full-length album, two EPs and several singles.
Sound-wise, the band is often compared to Weezer. (continue reading and listen to Charly Bliss's 'Heaven' after the music promo below…)
Listen to Joy Downer's 'The Fool' from Dickinson, Season 2, Episode 9, "I Like a Look of Agony"
Listen to Charly Bliss's 'Heaven' as heard on Dickinson in the video below. It is the second time the track has been featured on a hit TV series, following on from its use on Chilling Adventures of Sabrina back in 2019.
The track has an addictive melody, superb vocals and a cool sound. No wonder then really.
The season finale of Dickinson aired on Apple TV+ last night. We're all now desperately waiting to hear if we are getting a season 3.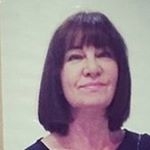 Latest posts by Michelle Topham
(see all)