One of the superb pieces featured on the new Netflix teen drama Tiny Pretty Things was Canadian musician, composer and singer Chilly Gonzales's 'Advantage Points' — an instrumental piece that was played on Tiny Pretty Things, Season 1, Episode 2, "Range of Motion" during the opening scenes at the ballet school.
And, to make that gorgeous music even more dramatic Chilly Gonzales, aka Jason Charles Beck, also released a music video that created a whole dramatic back story to the piece.
In it, two men in period dress are in a field preparing to fight a duel while a woman and a young man stand by. As the officiator calls for the duel to begin, both men fire their pistols, check their bodies as the guns go off and realize neither of them has been hit.
The camera then moves to the officiator who has been shot by one of the men and is bleeding in one arm.
As the dramatic music continues to play, and the camera flips back to a beautiful drawing room where a pianist (Chilly Gonzales) and a string quartet (Kaiser Quartett) are playing the piece, the duel continues.
This time the officiator is shot again — by the second man. (continue reading and listen to Chilly Gonzales's 'Advantage Points' after the promo…)
Listen to Emily Rowed's 'Glowing In The Dark' from Tiny Pretty Things, Season 1, Episode 1
As a third attempt at the duel is carried out and neither men's pistols will fire, they move towards the officiator whose feet then get shot at by both men. He angrily grabs both pistols and the men are soon left to fight with swords.
At this point, Chilly Gonzales's 'Advantage Points, becomes even more dramatic as the men wildly wave their swords around. The music video ends with the woman and the young man leaving and going to listen to Gonzales and his string quartet perform instead.
Listen to Chillly Gonzales's 'Advantage Points' as played on Tiny Pretty Things in that music video below. The track is from his album Chambers, which was released in 2015 via the Gentle Threat record label, and is a lovely piece.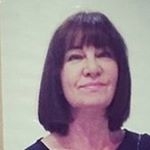 Latest posts by Michelle Topham
(see all)