Years ago, I lived in Santa Monica, California where one of my 6 am not even remotely guilty pleasures was heading down to the beach and rollerblading on the deserted boardwalk while listening to Chris Botti's 'Night Sessions' album on my headphones.
This week Chris Botti's 'What a Wonderful World' feat. Mark Knopfler was featured on the new episode of the Amazon series Bosch this week — Bosch, Season 6, Episode 10, "Some Measure of Justice", and it brought back my lovely early morning memories.
The track was heard as Bosch goes to the funeral of Daisy's mother, the woman who was killed by the crime scene cleaner. It continued over the ending credits.
Chris Botti's 'What a Wonderful World' feat. Mark Knopfler is from the American trumpeter and composer's 2012 tenth studio album Impressions, which was released via Colombia Records.
Impressions featured Botti's versions of some of the world's most well-loved music — from Spanish composer Joaquin Rodrigo's 'En Aranjuez Con Tu Amor', to George Gershwin's 'Summertime' and Judy Garland's 'Over the Rainbow'.
It featured guest appearances from such luminaries as Herbie Hancock, Andrea Bocelli, David Foster and the aforementioned Mark Knopfler.
The album was one of Chris Botti's biggest successes, as it not only hit the top spot on the Billboard Jazz Album chart but it was also awarded the following year's Grammy Award for Best Pop Instrumental Album.
Listen to Chris Botti's 'What a Wonderful World' below. You can also hear his utterly gorgeous album Impressions in the Spotify widget below that.
And, if you love what you hear, do not miss Botti playing the gorgeous theme music to the Italian movie 'Cinema Paradiso' with the iconic violinst Yo-Yo Ma. It is absolutely stunning.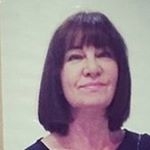 Latest posts by Michelle Topham
(see all)