When it comes to series finale of hit TV series, the finale of Roswell, New Mexico has got to take the prize for the show with the best contemporary music soundtrack.
After all, it feature songs like Counting Crows' 'Time and Time Again', which was played on Roswell, New Mexico, Season 4, Episode 13, "How's It Going To Be' as Allie brings the formula to help Liz and Shivani get over their alien mist addiction.
Counting Crows' 'Time and Time Again' was one of the tracks included on the alternative rock band's debut studio album August and Everything, which came out in September, 1993 via Geffen.
While the album spawned four singles, 'Time and Time Again' was not one of them. It did, however, end up becoming one of Counting Crows' most popular and most recognizable songs.
As for their August and Everything album, it made it onto the charts in eight countries, with its highest placing at #4 on the U.S. Billboard 200 chart.
It was eventually certified Gold or Platinum in four countries, and 7 x Platinum in the U.S. and Canada.
Listen to Counting Crows' 'Time and Time Again' as heard on the Roswell, New Mexico series finale last night in the video, and on the band's August and Everything Album.
Since its release, Counting Crows has released six other albums, and sold 20 million copies of them worldwide.
Sadly, they have not released an original full-length album since their 2014 Somewhere Under Wonderland.
RELATED: Edwin McCain's 'I'll Be' was that gorgeous song played during the Malex wedding — listen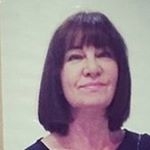 Latest posts by Michelle Topham
(see all)