Remember that schmaltzy, feel-good song 'Thank You For Being a Friend' that was famous for being the theme song to the iconic 1980s-1990s series The Golden Girls?
Well, it showed up on the Prime Video superhero series The Boys this week — The Boys, Season 2, Episode 6, "The Bloody Doors Off" and, man, did it add just the right disturbing sound to those scenes where Stormfront is telling Homelander about being born in 1919 and being a full-on Nazi, and then as they make out.
The track continued to play as the mysterious Cindy is hitchhiking and, of course, was a hitback to when Frenchie talked about loving The Golden Girls early on in the episode.
Cynthia Fee's 'Thank You For Being a Friend' was originally written and performed by American multi-instrumentalist Andrew Gold for his third studio album.
Cynthia Fee recorded a cover of the song to be specifically used for The Golden Girls theme.
Listen to The Turtles' 'Happy Together' from The Boys, Season 2, Episode 6
The song obviously sparked something special in the hearts of millions of Americans, however, as it has been resurrected over the years to be featured in a huge number of TV shows, including The Simpsons, Arrested Development, Atlanta, Unbreakable Kimmy Schmidt, Family Guy and Dancing with the Stars.
Listen to Cynthia Fee's 'Thank You For Being a Friend' below. Because, sure, the song is definitely schmaltzy but you've got to admit, it does kind of make you feel happy, right?
Well, unless you watched that disturbing Stormfront/Homelander scene (man, that show is tainting so many songs for me!)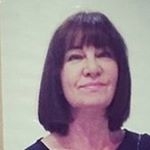 Latest posts by Michelle Topham
(see all)