That classic and absolutely iconic song from The Turtles 'Happy Together' showed up on the new episode of The Boys last night — The Boys, Season 2, Episode 6, "The Bloody Doors Off".
Of course, if you loved the song before, you probably won't like it as much once you heard it on The Boys. Not when you watched Homelander and Stormfront kill a bank robber and then have sex next to his body.
I'm just sayin'.
The Turtles' 'Happy Together' was originally released on the psychedelic pop band's third studio album of the same name.
Released in early 1967, the track immediately kicked The Beatles' 'Penny Lane' out of the top spot on the singles charts in the U.S.. It then stayed solidly in the top spot for three more weeks.
The track also charted in five other countries, including the United Kingdom, where it was eventually certified Silver. It was certified Gold in the United States.
Listen to Sexion d'Assaut's 'Casquette à l'envers' from The Boys, Season 2, Episode 6
The Turtles' 'Happy Together' has since been licensed for plays on a plethora of hit TV series over the years as Music Supervisors seem to like its happy sound also being able to be used to illustrate scenes that actually aren't quite so happy.
The dichotomy between what you hear and what you see.
Placements on shows' soundtracks include Laurel Canyon, Heathers, Skylines, Claws, Why Women Kill, Rick and Morty, The Big Bang Theory, The Simpsons, South Park, Scrubs, Cold Case, The Blacklist, ER, The Wonder Years and many many more.
Listen to The Turtles' 'Happy Together' as featured on this week's The Boys in the video below. And then try to get that disturbing scene out of your head.
Really. You should.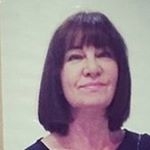 Latest posts by Michelle Topham
(see all)