One of the best tracks to be released in the 1990s, hip hop group Cypress Hill's 'Insane in the Brain',  was featured on DC's Stargirl this week — DC's Stargirl, Season 1, Episode 9, "Brainwave".
The track was the song playing as Brainwave's son Henry Jr. watches his father's tapes and finally understands how powerful he was. As he continues watching them, he also understands how much of a villain his father was and how his belief in mankind's inherent evil made him that way.
Cypress Hill's 'Insane in the Brain' was an enormous hit for the group when it was released back in 1993.
It hit #19 on the Billboard Hot 100 chart, #14 on the U.S. Hot Rap Songs chart and was ultimately certified Gold in the United States.
The song is the lead single from the band's Triple Platinum second studio album Black Sunday, and is a track that was a big crossover hit getting attention from hip hop and rap fans, as well as those who love indie music and rock music.
The album itself was also life-changing for Cypress Hill as it made it to #1 on both the U.S. Top R&B/Hip Hop Albums chart and on the Billboard 200 chart. It also gained the band media attention they had just not had before.
Listen to Cypress Hill's 'Insane in the Brain' as featured on DC's Stargirl in the song's official music video to hear just how unusual and cool the track is.
DC's Stargirl currently has four episodes from its first season left to air. No worries though as The CW has already renewed the series for season 2.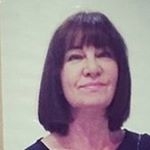 Latest posts by Michelle Topham
(see all)