Finishing up Season 2 of the Netflix comedy drama Home for Christmas today I came across Norwegian singer songwriter Dagny's 'Somebody (Acoustic)', which showed up in the restaurant scene at the end of Home for Christmas, Season 2, Episode 4, "Julespeeddate".
The song is an acoustic version of the second track from Dagny's 12-track debut studio album Strangers/Lovers, which was released in October this year via the singer's own Little Daggers record label.
It is also one of two songs the singer had licensed for the latest season of Home for Christmas.
Dagny's Strangers/Lovers
Dagny's debut album is full of emotional sometimes upbeat synth pop and electro pop songs that are quite a breath of fresh air compared to much of what is out there.
As for Dagny, she is an indie singer who came to international attention after the acoustic version of her song 'Backbeat' was featured on the medical drama series Grey's Anatomy in early 2017.
It was that music feature that ultimately got her signed with Republic Records, a contract that didn't last longer than a few single releases, however, before Dagny decided to go her own way and release her own music. (continue reading and listen to Dagny's 'Somebody (Acoustic)' below…)
Listen to LOVA's 'Lonely Ones' from Home for Christmas, Season 2, Ep. 1 — God, that's gorgeously sad
In the last few years, the singer has also had her music licensed for play on other hit TV series like Catfish: The TV Show, The Vampire Diaries and Are You The One?
2020, however, has been one of the best years for the Norwegian singer as, not only did she release her debut album, but she was also hired to act in Season 2 of Home for Christmas playing the role of Nurse Lisa.
Since then, she has said she is now considering an acting career.
Listen to Dagny's 'Somebody (Acoustic)' as played on Home for Christmas in the song's official music video, and on her debut album. It is a pretty song, and her voice is lovely.
Both seasons of Home for Christmas are now streaming on Netflix.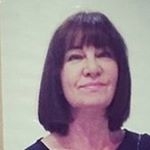 Latest posts by Michelle Topham
(see all)