American indie rock, pop and hip hop duo Danger Twins has been providing stellar music to the soundtracks of hit TV series for quite a while now.
Take this week's Danger Twins' 'Conquer' playing on Lucifer, Season 6, Episode 2, "Buckets of Baggage". A fast-paced song that was heard during the scene where Maisie and Chloe are sparring, and a track that is more than just a bit of a banger.
Danger Twins' 'Conquer' is from the duo's most recent album All The Things, which was released last year, and is one of a slew of recent songs the duo has had licensed for popular TV shows.
In just the last couple of years, their songs have been played on the soundtrack of shows like Selling Sunset, Good Trouble, Shameless, Dickinson, The Circle, DC's Stargirl (several times), Chilling Adventures of Sabrina, DC's Stargirl, Killjoys and even the most iconic sci-fi show ever released, Doctor Who.
Meanwhile, the prolific Danger Twins are working on yet another album — this time called This Is New — which is due for release in October of this year.
Listen to Danger Twins' 'Conquer' as heard on Lucifer this week on their album All The Things, and in the video down below.
Learn more about the pair on the Danger Twins' official website.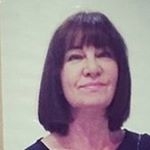 Latest posts by Michelle Topham
(see all)