David Bowie's 'Absolute Beginners' was played on the HBO drama series We Are Who We Are soundtrack this week — We Are Who We Are, Season 1, Episode 8, the Season Finale.
The track was played on the episode as Harper and Frasier are on their last adventure together traveling to Bologna.
David Bowie's 'Absolute Beginners' was first released in 1986 as the theme song to the Julien Temple musical film of the same name.
While the movie was an enormous flop (surprising really, as it was very entertaining and the music was spectacular), the song was a huge hit in the United Kingdom peaking at #2 and staying on the UK singles chart for nine weeks.
It was also acclaimed by critics at the time as one of Bowie's best ever releases.
The song was popular due to it being an enormous, gorgeously dramatic ballad and for its catchy melody and addictive chorus and, of course, Bowie's mellow , rich vocals.
Since its initial release, 'Absolute Beginners' was released several other times on various Bowie albums over the next few years.
The song also spawned a 1950s looking music video that had Bowie in hat and trench coat walking through a wet, night-time London following a woman in a catsuit, all interspersed with footage from the movie including scenes with the film's star, British actress Patsy Kensit.
After the track's initial release, David Bowie performed the song live at many of his concerts as it became a fan favorite. (article continues below…)
Listen to Wings' 'Let 'Em In' from We Are Who We Are, Season 1, Episode 7
Watch the official music video for 'Absolute Beginners' as featured on We Are Who We Are below, but also don't miss Bowie's live performance of the track at the Glastonbury Festival in 2000 below that.
It is utterly utterly gorgeous.
The first season of We Are Who We Are season finale was last night.
There is no word yet on a second season, although the team behind it already have an outline written should a second season be greenlit by HBO.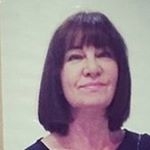 Latest posts by Michelle Topham
(see all)