There was more excellent music on Power Book II: Ghost this week including Nigerian-American hip hop artist Daye Jack's 'Save My Soul'. That track showed up on Power Book II: Ghost, Season 1, Episode 7, "Sex Week" over the end credits.
Daye Jack's 'Save My Soul' is from the hip hop singer's debut EP Soul Glitch.
Released in 2015 via Warner Bros. Records, and the follow up to his mixtape Hello World, the EP was the first major label release for the Atlanta, Georgia native.
Since then, Jack's has also released his debut album (2017), and several singles, and had songs featured on hit shows like All American, American Crime, Power and Black Lighting.
In 2015, Daye Jack's single 'Hands Up' came out with the music video for the track becoming a Billboard exclusive. The song went on to peak at #14 on the Billboard Twitter Emerging Artists chart. (continue reading below…)
Listen to Gucci Mane's '12 Days of Christmas' from Power Book II: Ghost, Season 1, Ep. 6
Listen to Daye Jack's 'Save My Soul' as featured on Power Book II: Ghost last night below.
The song also has a music video, with Jack filmed against a blank pink then blue background singing, and then continuing to sing while covered in white paint.
It is a simple music video, but visually powerful due to that simplicity giving the viewer a window into Jack's  feelings of hopelessness when it comes to the world he always feels like he is fighting against.
The second half of Season 1 of Power Book II: Ghost is currently airing on Starz.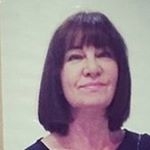 Latest posts by Michelle Topham
(see all)